Company registration in Poland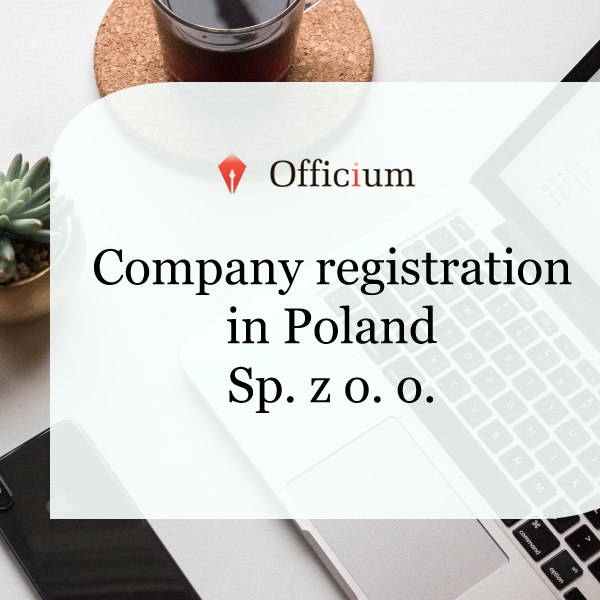 The reasons for expanding your activities in Poland may be different. But the key ones, from a business point of view, are:
• 38 million solvent consumers;
• the most flexible tax system in the EU;
• with income up to 2,000,000 euros per year, the tax is 9%;
• director and founders can be citizens of countries outside the EU, without restrictions;
• convenient location.
What does it give you?
For a startup or a young enterprise, these are opportunities for a quick start and a significant increase in profits in the first year of operation. For business owners who are planning to expand the scope of their activities, this is a great opportunity to increase the audience for their product not only in Poland, but throughout the EU. In turn, this makes it possible to reach about 500 million potential consumers throughout Europe.
What do we offer?
In connection with active requests for business relocation to Poland, the specialists of AU "Officium" offer services for registering a company in Poland and legal support for companies on a turnkey basis.
Business registration in Poland includes:
1. Consultation before registration regarding the choice of activities and legal form.
2. Registration of a company in the form of an LLC (limited liability company).
3. Legal assistance in obtaining a Pesel (Personal Identification Number).
4. Legal assistance in obtaining an EDS (electronic digital signature). If necessary, obtaining an EDS can occur remotely.
5. Legal assistance in opening a bank account.
6. Providing a legal address for a year.
7. Registration with social insurance institutions, if necessary.
8. Registration with the tax authorities.
9. Organization of interaction with the accounting service.
10. Advice on further actions after the registration of LLC.
Additionally:
1. Certificate of no criminal record (in most cases it is not required, but may be requested at the request of state authorities).
2. Statutory fund PLN 5,000 (paid to the company's account, where it remains).
3. Administrative fees and registration of special activities.
Upon completion of the procedure for registering a company in Poland:
• the company can fully operate from the first day;
• and we can offer subsequent legal, accounting, consulting and administrative support at reasonable service prices.
---
See also:
Company registration in Slovakia || OfficiumLaw

Slovakia, Poland, Ukraine for business and life || OfficiumLaw

---